David Moyes says 'of course' he'd manage Manchester United again
Former Manchester United manager David Moyes said there is no doubt he'd take the job at Old Trafford again if given the chance.
Moyes, 52, had a turbulent spell after taking over as United boss in 2013 following the departure of iconic club manager Sir Alex Ferguson and was sacked in April of his first season in charge.
During his 10 months in charge, the team struggled to find their footing and eventually Moyes was sacked, with Ryan Giggs guiding the team to a seventh-placed finish in the Premier league as a player-manager.
Now with current manager Louis van Gaal feeling the heat during his second year at Old Trafford, speculation has begun about whether or not the Dutch boss has a future with the club and who his replacement might be.
In an interview on The Clare Balding Show, Moyes said he'd do it all over again.
"Would I take the job again? Of course I would because there are very few managers in the world who wouldn't want to manage Manchester United," said Moyes, who signed a six-year deal at the outset of his ill-fated tenure. "I wouldn't have done anything different. I'd have only done it different if I'd have known it was 10 months rather than six years.
"Everybody knows that if you have that sort of workspan it changes how you think. My understanding was that I was going to a club which always looked after its managers. Even when they were in trouble or it wasn't going well, you got your time to sort things out.
"I was under that illusion when I was there. I didn't think anything else."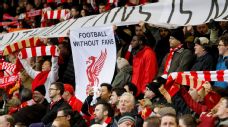 Moyes went on to manage La Liga club Real Sociedad after being sacked in Manchester. He took over at La Real in November 2014, but he only lasted a year there. The team stumbled out of the gates and Moyes was sacked on Nov. 9, 2015.
Still the Scottish boss maintained he inherited a great team from his predecessor at United and stood by his players, while maintaining that he'd been put in an impossible situation.
"I had a great group of players, they had recently won the Premier League under Sir Alex but it was going to take time for that to change and evolve," Moyes said.
"Of course there was going to have to be a changeover of players in time. It couldn't be done in 10 months."