Ireland hoping to find scoring touch
Stephen Ireland is hoping to use the breaking of his long goal duck to regain his scoring touch -- and help shoot Stoke City well out of relegation trouble.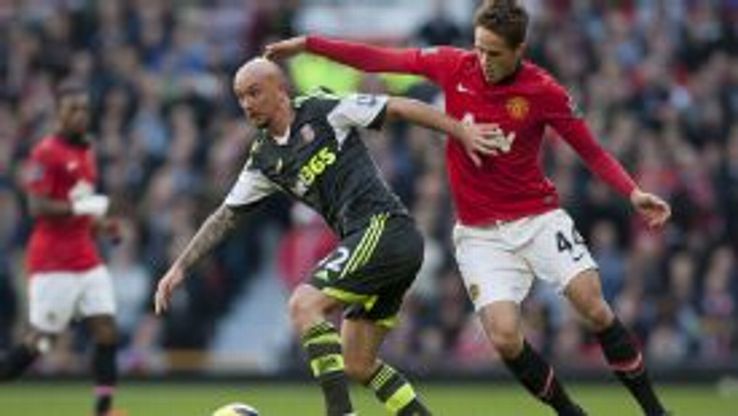 The former Republic of Ireland midfielder netted in the Premier League for the first time since the last day of 2011 when he helped give his side a commanding lead in the weekend draw at Swansea City.
• Whittaker: Saved at the death
He was also on target in the recent Capital One Cup victory at Tranmere Rovers and is now intent on rediscovering the goal-grabbing habit he had as a Manchester City player several years ago.
The 27-year-old scored 13 times in a season as recently as 2008-09 and said: "I knew that we were going to play Peter Crouch at Swansea and I knew that it was off him I can make my runs. Thankfully it worked like that to get my goal. I knew he'd see that pass.
"I'm happy I got on the score sheet and I need to build on that now. Goals and assists are an important part of my game and I need to get them going.
"To make sure we are not in the relegation zone is important, especially going into an international break. But we should be a bit higher than what we are. We are all aware of that and we are all working hard for that.
"It's a few minor details about finishing games off and seeing games out when we are in such a great positions. There are a few little things we need to fix but we are heading in the right direction."
Some may debate whether Stoke left South Wales unsure about celebrating a useful point won or bemoaning the loss of two. But the overall mood was one of an opportunity missed.
"We are kicking ourselves," Ireland added. "We put ourselves in such a good position but couldn't finish the job. It could have been a hell of a lot worse if we lost 3-2 but we are still kicking ourselves.
"We did rescue a draw in the end, so we can take something from it rather than nothing. It could have been worse. Football is crazy at times. At 2-0 up to 3-2 behind, then getting a penalty in the last minute to save a point... it's crazy."