Jose Mourinho the only option for Man United after failure to get Guardiola
Around Manchester United on Monday, club sources have told ESPN FC, there was sudden "concern" among some club officials at the news coming from across the city. The club hierarchy had known for some time that Pep Guardiola was going to be the next Manchester City boss, but the reality of that actually being announced and made tangible still caused a few ripples. Now It was real.
There was no doubt that this was a genuine coup for City, and some felt it was precisely the move United should have been pulling off. Guardiola seemed like an ideal fit at Old Trafford; it remains rather surprising that City were able to sign the Catalan without much resistance.
That raises two key questions: Why exactly was it that United didn't get him, and how are they going to respond?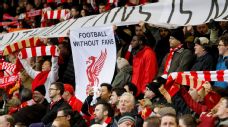 The most galling aspect for United is that a few weeks before Christmas 2015, people within the club did think they should try and get Guardiola. Sources say they even felt Sir Alex Ferguson could be the ultimate trump card, and some officials asked him to get in contact with the Bayern Munich manager to persuade him.
Even before he could, they learned it was already too late. As to why it was too late, that also goes to something much more long term, too.
In some ways, the Guardiola case was the perfect illustration of the pronounced contrast between the two Manchester clubs right now. United are still recovering from Ferguson's retirement and are devoid of structure and direction; City have for a long time been single-mindedly looking to the future, becoming one of the slickest operations in European football.
While the hierarchy at the Etihad effectively decided in 2012 that Guardiola was their No. 1 target as manager and did everything to effectively guarantee it, United parochially settled on David Moyes a year later and are still recovering from that failure in the managerial selection process. They mistakenly thought they themselves had pulled off a coup in Louis van Gaal. But just over three years after Ferguson had met Guardiola in New York in September 2012, United tried the same trick but had already been outmaneuvered.
In the meantime, City had built a better football club. They completely restructured their operation, bringing in elite operators like former Barcelona officials Txiki Begiristiain and Ferran Soriano, effectively creating the perfect environment for a coach like Guardiola before repeatedly impressing that upon him. As one source who works within City Football Group told ESPN FC, it was effectively too good to turn down.
That was not the case with United. In contrast to the "knowledge hub" at City, there are effectively no specialist football employees between manager Louis van Gaal and executive vice-chairman Ed Woodward. That is not the only issue. City are more sophisticated in the transfer market and have outstripped United at academy level, where the Old Trafford club still haven't appointed a director. The gaps are plentiful. The job at Old Trafford is effectively bigger than the first team, which also requires a lot of work.
As the same CFG employee told ESPN FC with no little pride, United have become a "negative project."
Whatever the actual truth in the above, it implied that the Old Trafford club embarrassingly entered a race long after it had been run, complacently thinking that their history -- in this case, almost personified by Ferguson -- would still be enough to win it.
The question now is what they do next. How do they catch up with a City side soon to be propelled by Guardiola?
It's hard not to think that next step will be the appointment of Jose Mourinho, even if there are still United officials hugely resistant due to everything he represents: controversy, pragmatic football and a reluctance to promote youth. Sources say some of those opposed to the idea are already accepting the idea and acknowledging that the former Chelsea manager may well be the best -- if not only -- solution.
The worst part is that this isn't even a case of all roads leading to Mourinho. Instead, it feels like United have backed themselves into a corner. Old Trafford sources say that after the disaster of Moyes, they are totally unwilling to appoint a manager unproven at this level and won't give it to Ryan Giggs. They need someone of similar status and profile to Guardiola -- the issue is that there aren't that many proven managers available.
United have already missed out on Liverpool's Jurgen Klopp and Carlo Ancelotti, who will replace Guardiola at Bayern. Former chairman Martin Edwards is known to be an admirer of Diego Simeone and his opinion is still respected, but there are absolutely no indications the Argentine will leave Atletico Madrid any time soon.
With regard to another Argentine, sources say one of the Glazer family is a huge fan of Mauricio Pochettino, not least for how he has got Tottenham Hotspur performing well above their resources. That respect for the Spurs boss is widespread at Old Trafford, but there is also a feeling that it might still be a little too soon.
With Mourinho, the time might never be better. He is available, he greatly wants the job and after what happened at Chelsea, he would never be more motivated. The question is whether he is really the best option. The best option is probably at City, but that means Mourinho is really the only response.
Miguel Delaney covers the Premier League and Champions League for ESPN FC. Twitter: @MiguelDelaney.