Chelsea vs. Manchester United: 50-50 challenge ahead of Sunday's big clash
Chelsea host Manchester United on Sunday with both sides seeking to salvage something from what has been a troubled campaign.
Guus Hiddink's men are 16 points off the top four and a place in the Champions League next season, while Manchester United have five points to make up on Arsenal. Mark Worrall (Chelsea) and Musa Okwonga (Manchester United) look ahead to Sunday's showdown.
Can you finish in the top four?
Mark Worrall: According to Chelsea's kit providers Adidas, "Impossible is nothing." Right now, however, the 16-point deficit to fourth-place Arsenal looks way beyond Guus Hiddink's temporary control. The Blues may be unbeaten in seven Premier League games under the Dutchman, but they have won only twice -- their inability to find the net against a distinctly average Watford side last time out does not breed confidence.
The harsh fact is that Chelsea are a couple of poor results away from Hiddink being forced to concede that "impossible" is a reality.
Musa Okwonga: Yes, but it will require a strong finish to the season, which maintains the good scoring form Manchester United have shown in recent games. If anything ends up costing Louis Van Gaal and his team a spot in the UEFA Champions League, it may be their early- and mid-season sluggishness in front of goal.
Of the sides above United, it is surprisingly Arsenal who look likeliest to fall away as Tottenham Hotspur look impressively resilient under Mauricio Pochettino. United must somehow make up five points on the leading pack, which makes their game later this month away at Arsenal particularly important.
How important is this match in the context of the season?
MW: There was a time not so long ago when Chelsea vs. Man United was often viewed as a title decider -- certainly a barometer of Premier League quality; how times have changed.
United need to win to keep in touch with the race for a Champions League berth, while Chelsea need to win to keep in touch with their supporters who are losing faith with the way the club is being run. While Van Gaal's side are in fifth place, they have lost their way like the Blues, and this fixture has the feel of an end-of-season clash between two sides who can't wait for the campaign to be over so they can rebuild over the summer.
MO: It is extremely important in that United must maintain the momentum they have built with their recent results. Arsenal have shown uncertain form in recent weeks, making this the ideal time to capitalise. Having said that, a draw for United would not be too much of a setback since the top teams are dropping points with a far greater regularity than in recent years -- which, of course, is due to the greater overall parity in the division.
United have one league win at Stamford Bridge since 2002. Why?
MW: Roman Abramovich's 2003 acquisition of Chelsea is the prime reason. The Russian's phenomenal initial investment swiftly upset the traditional order of things in the Premier League, and in his first stint as Blues boss, Jose Mourinho (and an expensive squad of cherry-picked players) turned Stamford Bridge into a fortress that even Sir Alex Ferguson found virtually impregnable.
Mourinho may have come and gone twice but the psychological advantage has remained with Chelsea -- and the results have stayed in their favour.
MO: During that period, Stamford Bridge has been graced by some of the game's best managers -- most notably Mourinho, who put in place several of the players and much of the mentality responsible for that extraordinary record. Mourinho's teams were defined by their outstanding results at home. Though he is Portuguese, his approach was arguably more Italian: secure three points at Stamford Bridge and a draw on the road. It has been the successful blueprint for many of his title triumphs.
Where will this be won and lost?
MW: It has barely been a month since these two sides faced each other in the reverse fixture at Old Trafford. On that occasion, the goalkeepers had a big say in the scoreless draw; both Thibaut Courtois and David De Gea will need to have their wits about them if they are to keep clean sheets again.
For the home side, Diego Costa (an absentee from Chelsea's XI at Old Trafford) will be leading the Blues line. Despite blanking against Watford, Costa has been finding the net regularly since Hiddink took charge at the Bridge. Provided he can keep a lid on his incandescent temper, the Brazil-born Spain international could prove a match winner.
MO: In midfield. Cesc Fabregas is resurgent, strong in both defence and attack against Arsenal, and a class apart against MK Dons in the FA Cup. His control, allowing Oscar to break forward, will be paramount to Chelsea's plans. Pressing has not really been United's strength in central midfield of late, so it may fall to Wayne Rooney to stay tight to the Spanish playmaker. Much will depend, too, on how quickly United can get the ball to the feet of Anthony Martial. It means Juan Mata will have to be as elusive in front of Chelsea's defence as he was against Stoke in midweek.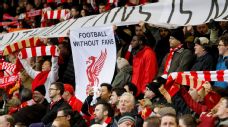 Prediction
MW: On paper, this looks like a feisty, free-scoring encounter. There may well be fisticuffs, but goals will be thin on the ground. 1-1.
MO: With Chelsea putting together a streak of resilient Premier League form, having gone unbeaten in their past seven, and United managing three wins in their past four games, this looks as if it will be an even contest. 1-1.