Is English football hurting the Premier League and putting players at risk?
Were Jurgen Klopp still the manager of Borussia Dortmund, then he and his players might now be feeling the benefit of a recent winter break in Dubai. Or southern Spain, as was Klopp's chosen destination.
Dortmund's hiatus ran from Dec. 19 to Jan. 23, a period in which Klopp's Liverpool played nine matches across three competitions. After drawing 2-2 in the FA Cup at Exeter on Jan. 8, Klopp expressed amazement at the concept of a replay.
"I cannot believe we have another game," he said, having been used to drawn German cup games being decided by penalty kicks.
Tuesday's Capital One Cup semifinal second leg against Stoke will be Liverpool's 36th game of the season, which is more than most other teams in Europe's top five leagues aside from Barcelona who were at the FIFA Club World Cup and have also played 36. Dortmund, for example, stand at 31. A second cup competition is also new to Klopp; besides England, only French football features a League Cup.
The overall workload of Premier League teams significantly outweighs that of their counterparts in Germany, Italy, France, and Spain. Beyond the Bundesliga's five-week interlude, from Dec. 20 clubs in Ligue 1 got to rest their legs until Jan. 8, while Serie A sides had two fewer days off and those in La Liga were idle until Dec. 30.
With the Bundesliga featuring just 18 teams, seasons contain 74 fewer matches than their Premier League equivalent. Moreover, the absence of a Christmas schedule contrasts to England, in which top-division clubs had to negotiate three games between Dec. 26 and Jan. 2, before a New Year fixture list that will incorporated two midweek rounds by Feb. 3.
Such an onerous workload has forced Klopp to select teams from a collection of the walking wounded, plus, in the FA Cup, teenagers and fringe players.
"Hamstring is the s--- word of the year for me," Klopp said on Dec. 26 after Divock Origi pulled up against Leicester City. By Jan. 5, after Dejan Lovren and Philippe Coutinho had limped off at Stoke, the Anfield manager was bemoaning the loss of six players to that same injury: "Maybe we will have to change our training methods," he said. "I am responsible, certainly."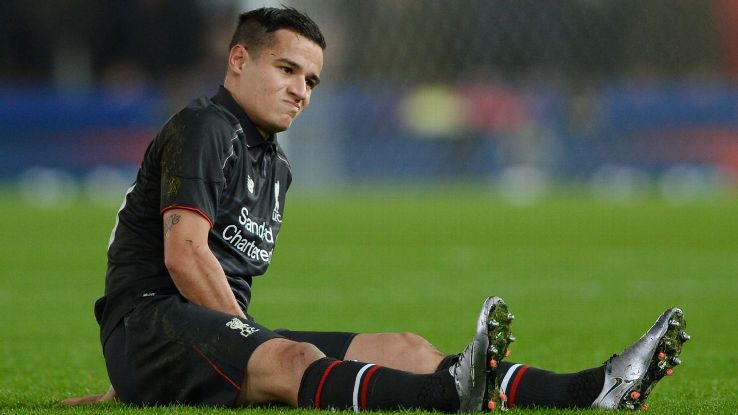 Trying to implement high-intensity "gegenpressing" football for three games a week has had Klopp reaching for the drawing board, but he is not alone in bemoaning the rigours of the English game. Sunderland boss Sam Allardyce was scathing after captain John O'Shea had limped from the field with a recurrence of a calf problem on Jan. 9.
"I have got to be careful about spouting my mouth off here," Allardyce told reporters at the Emirates. "I have already upset a lot of people but it is only about how passionately I feel about it. I am very professional at what I do, I know what I am talking about and I know what the players are going through because I'm a front-liner.
"I look them in the eye every day and I can see all the injuries everybody is picking up year after year, year after year," he continued. "But players are asking for more and more [money] and perhaps there is a bigger demand -- but you can only take so much."
Allardyce, who also argued that four days is the minimum time a player needs to recover between games, was making a familiar complaint: that English football might be the richest around, but its concurrent status as the most physically demanding in European football (where players habitually run more than 10K a match) risks the physical well-being of its participants.
Dr. Mark Faghy is a tutor in exercise physiology at Loughborough University and has worked as a consultant sports scientist at Premier League and Football League clubs. He explains the science behind the overworked Premier League player.
"We know from training and competition studies that physically loading the body results in a disturbance in the biochemistry of the body and some performance-related biochemical markers within the body remain elevated for around 72 hours following performance," Faghy tells ESPN FC. "This is essentially the result of physical stress. Working the body in a fatigued state will not result in an optimum performance, which is what some managers refer to when they play midweek or European games and then have to play again very soon. Over a short period this is probably not too much of problem but if this is sustained over the course of a season, and players are not given sufficient rest, you start to develop symptoms of overreaching, which predisposes players to a greater risk of injury."
That increased risk has become of concern to the players' union, the Professional Footballers' Association (PFA).
"Players have obviously benefitted considerably as a result of the influx of monies from Sky and others but perhaps we are reaching the limit in terms of the physical demands this model puts on players," chief executive Gordon Taylor told ESPN FC. "The question of a winter break comes up every couple of years but then commercial considerations always seem to make it a non-starter."
On Dec. 24, Klopp added his voice to the argument for a winter break in an interview with the BBC.
"You have too many games, that's for sure," Klopp said. "You have no break, too many tournaments. I think everybody knows that's not the way to be successful."
A Football Association source told ESPN FC that there were no immediate plans to abandon FA Cup replays as they are "critical to the current broadcast deals and format of the competition."
Equally, the prospect of the Premier League reducing itself seems distant. "There is no appetite from any of the football authorities or clubs to reduce the Premier League in size," a source told ESPN FC. With stadium occupancy at 95.5 percent and a status of being the most-viewed league in world football, there is a reluctance to cut back.
Another factor in the fixture logjam is UEFA's scheduling of the Champions League round of 16 stage over four weeks in February and March. Should Premier League, Football League or FA Cup games clash, then the European governing body can hold back a seven-figure "solidarity payment" paid to participating leagues. In England, the Premier League and FA Cup donate that money to the youth development "pot" which funds academy football.
Meanwhile, despite Premier League revenues outstripping those of its counterparts, English clubs' performances in European competition has been on the wane since the high watermark of having three Champions League semifinalists in each of the 2006-07, 2007-08 and 2008-09 seasons.
With none of England's participants -- Liverpool, Chelsea, Manchester City or Arsenal -- surviving beyond the last 16 in 2014-15, those days and the time when English clubs won the European Cup every year from 1977 to 1982 now appear little more than a dream.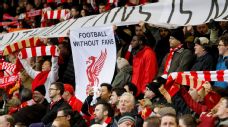 ESPN FC analyst Steve Nicol, who won the European Cup in 1984 with Liverpool, says the helter-skelter modern-day Premier League style could be a hindrance to European progress.
"You would go out full-throttle and you would try to kill the game," he said of Liverpool's 1980s method of success, when a first-team group of no more than 15 players could conquer the continent. "It seems teams today just don't have the capability to do that. It's harder to do today because of the rule change," says Nicol, referencing the 1992 change to the back pass law. "Being able to just give it back to the goalkeeper was a huge advantage in killing the game."
Nicol also feels that one kind of progress may be giving rise to the fatigue and injuries that 25-man squads now struggle to cope with.
"I think the pitches that the players train and play on is a huge difference these days," he added. "They are rock-hard, and that makes it easier to pass the ball. Some of the pitches we played on would be considered unplayable in today's game, but they were softer, so it's not as hard on you, physically."
Meanwhile, the ultra-high competitiveness of the Premier League can hardly be of assistance to either European ambitions or managers' attempts to utilise squad rotation.
"The pressure comes from the game itself, where each club will want to field the strongest team possible to give the best opportunity of success," Faghy said. "In a game where the margins for success are growing ever smaller that puts players and teams under pressure to sustain their physical capabilities for longer periods. By contrast, athletes in other sports will typically peak for certain competitions."
Taylor adds: "There is a need to check the pressures imposed by TV and the demands for an ever-increasing number of fixtures, but the model we have in place involves too many vested interests that are too entrenched to affect real change."
John Brewin is a staff writer for ESPN FC. Follow him on Twitter @JohnBrewinESPN.