Pedro's move to Chelsea hasn't worked but it's not entirely the Spaniard's fault
Pedro Rodriguez's transfer to Chelsea always felt like a peculiar fit. Here was a classic Barcelona player moving to a side that had a different philosophy, a different formation, a different culture and already boasted good players in his favoured positions. Half a season into his stint at Stamford Bridge, it doesn't appear to be working.
Pedro made his name at Barcelona as the perfect example of how to play a wide attacking role in a 4-3-3 formation. Having played under Pep Guardiola for Barcelona B, he and Sergio Busquets broke through towards the end of Guardiola's first season in charge before becoming regulars for the second campaign. Barcelona's significant tactical shift during Guardiola's second season owed much to the influence of those two: Busquets dictated play from deep while Pedro made runs in behind from the flank.
Pedro wasn't nearly as talented as his attacking colleagues at Barcelona but was nevertheless a key player because he simply understood the system and formed a great relationship with his teammates. He was hard-working, energetic and popped up with crucial goals, while his ambidexterity made him useful from both flanks.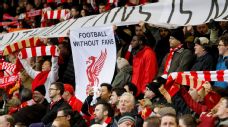 Even those of us who absolutely adored Pedro's contributions couldn't forget his dips in form, however. The first came in 2011-12 when he simply appeared off the pace for the entire campaign; over the three years that followed he was in and out of the side. In truth, he would have departed years ago if he didn't boast that knowledge of all things Barcelona -- only in Barcelona's sole season under Tata Martino, in which Pedro hit a career-high 15 league goals, did he rediscover his best form.
It helped that Martino built a more direct Barcelona than we'd been accustomed to, and which suited Pedro nicely. In that sense, it's not unreasonable to think he could have suited Chelsea's counter-attacking gameplan, but then Pedro has seemingly built a career upon being the "alternative" to a side's Plan A rather than leading the fight. That was particularly obvious at the 2010 World Cup when he broke into the Spain side midway through the tournament, and ensured they offered a threat going in behind -- without him, they simply retained possession without offering penetration.
It was usually the same at the club level. Pedro's final significant act for Barcelona came in the effective title-clinching victory over Atletico Madrid last season, when he started upfront and his runs constantly stretched the opposition defence. He also teed up Lionel Messi for the winner in that game, playing a classic one-two with the Argentine. Barcelona perfected the art of the one-two in tight spaces, with Pedro regularly involved.
Indeed, those abilities were on show in Pedro's debut for Chelsea when he grabbed a goal and an assist in a 3-2 win at West Bromwich Albion. It was a crucial victory considering Chelsea had gained just a single point from their opening two games. Pedro's introduction also provided a breath of fresh air but he's been unable to sustain that level of performance, adding just one goal and one assist in 17 subsequent league appearances since -- 14 of them as a starter.
"It's hard, it's very different to what I'm used to [at Barcelona]," Pedro said earlier in the season. "But little by little I'm integrating more, adapting with my teammates and the team and that's the most important thing. Everything is different, very different to the football I'm used to. I think there are a lot of differences, very physical football, very strong."
It's tough to be too damning about Pedro's performances considering Chelsea have been broadly atrocious this season. It's tough to come into a new team in a new league and inspire a lacklustre, unmotivated squad seemingly at war with its manager.
Nevertheless, it's difficult to remember many great performances. A particularly notable aspect of his experience at Chelsea is the fact he's collecting the ball in such deep positions out wide having been protecting his full-back. At Barcelona, he was accustomed to playing most of the game in the opposition half and running in behind opponents to collect through-balls.
The difference between a wide forward and a wide midfielder is subtle and the 4-2-3-1 formation arguably offers a compromise. But Pedro is unquestionably a wide forward and Chelsea's system doesn't suit his talents. It's sad to see such a talented, likeable player struggling in a role -- and a team -- that doesn't suit him.
It's particularly frustrating given that for much of the summer, Pedro seemed to be heading to Manchester United instead. United are absolutely crying out for a player like Pedro who predominantly wants to run in behind the opposition. With Pedro on the left and Anthony Martial playing regularly as the centre-forward, United would offer far more attacking threat. The move to Chelsea doesn't appear to have suited any party.
This weekend, Pedro will come up against another former Barcelona player, Arsenal's Alexis Sanchez. In pure Barca terms Pedro was the more useful player, someone happy to be a subordinate to Messi and play a very strict role, but it comes as little surprise that Sanchez has excelled in the Premier League. Sanchez had been accustomed to being the main man for Udinese and Chile, whereas Pedro was always something of an afterthought. The Arsenal man is simply more of a complete attacker and technical leader who can directly take the fight to opponents.
And yet, if Barcelona were able to take either back as a reserve for Messi, Neymar and Luis Suarez, it would surely be Pedro.
Pedro retained many admirers upon his departure from Barca last summer, including legendary figures in the history of the club. "He has always been in difficult moments, but if you see the goals that he scores, he's a guy who works so hard and for that reason he has a lot of value to Barcelona," said Johan Cruyff. "He came through with Guardiola and he's homegrown. Previously, many players were promoted from La Masia and if there was a need to sign, they would sign. Now they only buy."
Xavi agreed. "Pedro's story is exceptional," he said. "A Barcelona forward, raised in the academy, gets to the very top and wins everything. You have to look at him, applaud him and say 'Kids, learn from him!'"
It's hardly been unusual in recent years for Chelsea to sign wingers, fail to accommodate them and then ditch them. Mohamed Salah, Juan Cuadrado, Kevin de Bruyne and Andre Schurrle have all had this experience in the past couple of years. Pedro, you suspect, might not be around for too long -- a cut-price move back to Barcelona might suit everyone.
Michael Cox is the editor of zonalmarking.net and a contributor to ESPN FC. Follow him on Twitter @Zonal_Marking.