Ozil, Fabregas experience reversal of fortunes as Arsenal creators in chief
It is Arsene Wenger's present against his past. Arsenal's derby with Chelsea pits the two most emblematic figures of the second half of the Frenchman's reign against each other. Mesut Ozil and Cesc Fabregas have epitomised Arsenal's shift from physical to the technical. They have brought aestheticism to a department of the team where there was athleticism.
They are garlanded, hugely decorated talents; men with World Cup winners' medals but who have not lifted the Premier League trophy in north London. One difference, of course, is that Ozil could change that this season. If he and Arsenal depose Fabregas and Chelsea as champions, there would be a certain significance: not just in the narrative of Wenger's career -- he had won the Premier League three times in seven seasons when Chelsea appointed Jose Mourinho in 2004 but none in the subsequent 11 -- but in the personal battle between high-class creators.
Each assumes a significance in Arsenal's recent history. Fabregas emerged as Patrick Vieira's successor, highlighting a change of style and requiring a different system as Wenger abandoned 4-4-2 for 4-3-3 and 4-2-3-1. Acquired from Barcelona for a cut-price fee, he signified the start of Arsenal's age of austerity. Ozil's arrival, for a club record £42.4 million in 2013, marked the end of it. It showed the shackles had been released and ambitions upgraded at the Emirates Stadium, which had been financed by selling players such as Fabregas.
Yet Ozil was a typically Wenger-esque signing. While the consensus elsewhere was that Arsenal required a striker -- or, failing that, a new Vieira -- the Frenchman bought yet another creative midfielder.
Go back 12 months and the feeling was that he had acquired the wrong one. Indeed, there was a plausible, if distinctly hypothetical, theory that these two players could have lined up for the opposite clubs Sunday. Arsenal had first refusal on Fabregas when he left Barcelona. Mourinho remained a fervent admirer of Ozil, whom he managed at Real Madrid. "Ozil is unique," said the Portuguese during his time in Spain. "There is no copy of him, not even a bad copy."
Imagine, then, a scenario in which Fabregas made an emotional return to Arsenal and Ozil a controversial transfer across London. It might have been welcomed by Gunners during a time when Fabregas was the premier playmaker in England. Now that mantle has been transferred to Ozil.
It is a swift, stark turnaround, highlighted by the numbers. Last season, Fabregas scored three league goals and recorded 18 assists. This season, Ozil has scored three times and created 16 more. The difference is that the German has done that with four months of the campaign remaining. Whereas last season Fabregas was expected to break Thierry Henry's Premier League record of 20 assists, now Ozil is on course to displace the former Gunner from the record books.
Henry was scorer and supplier in one, which makes his assists tally all the more remarkable. Fabregas chipped in with 19 goals in his penultimate season with Arsenal but has settled into the role of provider on his return to England. Ozil can seem to have an aversion to scoring, a reason why he was deemed a luxury player in Madrid. Now the statistics prove he has allied style with substance.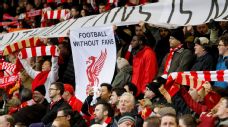 Just as Fabregas recorded seven more assists than anyone else (Santi Cazorla, in this case) last season, so Ozil leads Kevin De Bruyne, the next best, by seven now. Ozil has emulated Fabregas by copying him: like the Arsenal alumnus, Ozil has developed into a set-piece specialist, giving him the more mundane assists to accompany defence-splitting passes. His relationship with Olivier Giroud is becoming as productive as Fabregas' partnership with Diego Costa was last season. Meanwhile, the Chelsea midfielder, with a solitary goal and only three assists, stands accused of contributing too little of note.
It has brought a perception shift -- Ozil is the achiever, Fabregas the underachiever -- in a role reversal, in more respects than one. When the German returned from injury last January, there were questions if he even belonged in Arsenal's strongest side and, if so, if he should be shunted to the wings to accommodate more in-form options in the middle such as Cazorla and Aaron Ramsey. Now Ozil's status as Arsenal's No. 10 goes understandably unquestioned.
Now Fabregas poses a positional problem for Chelsea managers. Mourinho eventually dropped him. Guus Hiddink started the Spaniard as a No. 10 against Everton last week, with the choice of Nemanja Matic and John Obi Mikel as the double pivot offering a clear indication he felt Fabregas' defensive deficiencies were too pronounced to risk him in the deeper role. Yet when trailing, the Dutchman restored Fabregas to the quarterback's slot, which, both perversely and logically, rendered him a greater attacking threat. He fashioned Costa's goal with a penetrative forward pass that provided a reminder of a similar strike against Arsenal last season. He belatedly opened his account for the Premier League campaign. It was a three-minute spell that showcased the Fabregas of last season, and of Arsenal.
If Hiddink decides that, once again, Fabregas cannot be trusted to shield the defence, he and Ozil will provide a direct comparison, with each deployed as a No. 10. It will be a face-off between flair players, a showdown to see who can set up the most chances.
If Fabregas is in his favoured spot, he will be charged in part with subduing the elusive Ozil. It is a task for which the Spaniard seems particularly ill-suited. Specialist defensive midfielders have struggled to track Ozil, who roams from touchline to touchline, ghosts into dangerous positions and seems to possess peripheral vision to accompany a capacity to weight a pass perfectly. It promises to be quite a challenge for Fabregas.
He has been a transformative player. Wenger reshaped an Arsenal team for him the best part of a decade ago; now Chelsea managers have to do the same but, whereas it was because of his strengths, it is now to camouflage his weaknesses.
His promotion to the Arsenal team as a teenager was a sign that Wenger, an advocate of short passing, has played the long game. It took time for his faith in Ozil to be rewarded. Last season, when Fabregas had an immediate impact at Chelsea, it seemed still more misplaced. But not now. Vindication has taken time but once again, Wenger possesses the Premier League's most potent creator.
Richard Jolly covers the Premier League and Champions League for ESPN FC. Twitter: @RichJolly.