Premier League club-by-club analysis: Arsenal and Tottenham can challenge
It's bleak midwinter in England, and after a hectic festive period, there is no break in the daunting, draining Premier League.
Ahead of a full midweek fixture list, here's a club-by-club forecast as to how this unpredictable season might unfold.
Arsenal: Good enough to lift the title for the first time in 12 years if they hold their nerve and don't lose focus around the time of their Champions League clashes with Barcelona. Key players such as Danny Welbeck and Jack Wilshere will be options when they return from injury.
Aston Villa: Hopeless and doomed.
Bournemouth: Their football is a delight, despite crippling injuries, and they will stay up with something to spare.
Chelsea: A happier ship since Guus Hiddink took the helm, but too much damage was done before Christmas, and the top four is out of reach.
Crystal Palace: The away day danger men are good enough to finish in the Top 10 and could do well in the FA Cup.
Everton: One of the most watchable attacking teams in the division, but fans worry they are winning more friends than points. Should be higher than 11th.
Leicester: Extraordinary and refreshing, the Christmas leaders have enough to sustain their surprising challenge, though goals have dried up. The top four is a more realistic aim than the title because Riyad Mahrez and Jamie Vardy are now marked men.
Liverpool: Jurgen Klopp's revolution is clearly taking time, and they still don't convince. Are players struggling to adapt to his dynamic style? The League Cup looks to be their best bet for silverware.
Man City: They might be about to go on a run with Sergio Aguero firing again, but poor defending could cost them the title unless they can get Vincent Kompany back and keep him fit.
Manchester United: Paul Scholes is right: They have been alarmingly labored and boring. Can that change under Louis Van Gaal? If not, he surely cannot last with Old Trafford fans in near mutiny at times.
Newcastle: They have shown signs of life in recent displays, if not results. They need to find a potent goal scorer to stay up.
Norwich: Good wins of late suggest they might just have enough to survive, but they need to improve away from home.
Southampton: Their 4-0 thumping of Arsenal on Boxing Day looks like a freak result because they have lost eight of their past 10 games in all competitions. They seem like a soft touch these days and need to stop that slide.
Stoke: A revelation at times, producing dazzling football against Manchester City and United. But they are too erratic to sustain the top-six place they are capable of.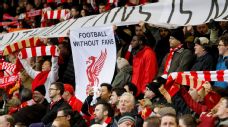 Sunderland: Big Sam Allardyce doesn't do relegation, but he needs reinforcements badly this month because his current team is not good enough.
Swansea: Where did it all go wrong? Form and style have deserted them, and it is a big job for Alan Curtis to keep the Swans afloat.
Tottenham: Emerging as a major force. They can be title challengers in this open season if their array of young talents believe in themselves.
Watford: Tipped to go straight back down, they look equipped to finish in mid-table, with Odion Ighalo ripping up the league with his goals.
West Brom: Tony Pulis teams never get relegated, so Albion will finish around 13th without exciting many people outside The Hawthorns.
West Ham: They look like they'll be ending life at the Boleyn Ground with a top-half finish, especially now that the gifted Dimitri Payet is fit again.
Ian Darke, who called games for the network during the 2010 and 2014 World Cups, is ESPN's lead soccer voice in the U.S. Reach him on Twitter @IanDarke.