Aston Villa's Premier League fate looks grim and the future is uncertain
For worried Aston Villa fans, who are concerned their club will be relegated at the end of the season, these words from chief executive Tom Fox must have made them cringe.
"It's easy to look just at the table," Fox told the BBC on Dec. 17. "It's clearly not where went to be and it's not good enough. We live and die by the results. But I look at everything. We've generated more revenue on both our shirt and kit deals and in our ability to control costs. We're making progress there and I am really pleased with that."
Villa, who have been in English football's top flight since 1988, are probably doomed to spend at least one season in the Championship, so the last thing fans want to hear about are shirt and kit sales.
No amount of corporate PR sheen from Fox can change the fact that they sit bottom of the table, with just one win (on the season's opening day), five draws and 14 losses. To save their season -- and it's hard to say that with a straight face -- they probably have to win 10 of their remaining 18 matches.
Remi Garde, who replaced Tim Sherwood as manager in November, seems powerless to stop the slide.
Of course, Villa could be relegated and then bounce right back, but the stats suggest that's not likely to happen.
Since 2010, only five teams have been promoted the season after being relegated: Newcastle and West Brom in 2009-10; West Ham, via the playoffs in 2011-12; plus QPR in 2013-14 and Norwich in 2014-15 by that same sudden-death route.
A glance at Villa's soon-to-be companions in the second tier will remind there is no guarantee of a swift return. The 2015-16 Championship contains 18 clubs who have played in the Premier League.
In League One there are seven who have played in the top division while League Two includes the cautionary tale of Portsmouth, who have tumbled since being relegated from the Premier League in 2010.
Villa, the biggest club in Birmingham, England's second-biggest city, might consider with dread what became of some other former establishment clubs.
Nottingham Forest, European champions in 1979 and 1980, have not returned since relegation in 1999, spent three seasons in League One and have lost in four promotion playoff semifinals. Sheffield Wednesday, four-time English champions dropped out of the top flight in 2000 and have never finished higher than ninth in the Championship. The Owls have also had two spells in League One.
Both clubs have suffered instability at boardroom level in the days since they left the Premier League. Wednesday have had four different boardroom regimes since 2000 and, like Forest, who are now owned by the Kuwaiti Al-Hawazi family after the 2012 death of benefactor Nigel Doughty, have suffered multiple financial crises on the way.
Neither, though, can match the turbulence suffered by perhaps the daddy of all crisis clubs: Leeds United. They hurtled into financial implosion after relegation in 2004, going through administration in 2007 and three changes of ownership until Massimo Cellino took over at Elland Road in January 2014.
In December 2014, the Italian was disqualified for four months after being convicted of tax evasion in Italy and, in October of the following year, reneged on a deal to sell the clubs to a fans' consortium.
Leeds' latest brush with controversy was Cellino's threat to ban TV cameras for the club's televised match with Derby on Dec. 29. Leeds are now unrecognisable from the club who reached a Champions League semifinal in 2001 and were a dominant force in the 1960s and 1970s.
Fans of Villa, on the open market since owner Randy Lerner put the club up for sale in June 2014, might fear the pitfalls that new ownership have brought clubs like Forest, Wednesday and Leeds.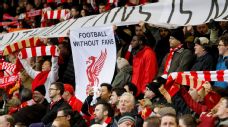 Last week, fans of Charlton Athletic -- another former Premier League club -- protested against the governance of Belgian businessman Roland Duchatelet with banners saying "Made in Charlton, destroyed by Belgians".
Current manager Karel Fraeye is the club's fifth appointment since Duchatelet took over the club in March 2014. A bastion of mid-table stability under manager Alan Curbishley from 2000 until his departure in May 2006 preceded relegation the next summer, finds itself 23rd in the Championship table.
Below them? Only Bolton Wanderers, owned by British businessman Eddie Davies and a Premier League club from 2001-12, that now face possible extinction with debts of £172.9m amid struggles with the bitter financial realities of life below the top tier.
So the Championship is full of chilling parables, with clubs floating like ghost ships as former glories ebb into the past.
Those clubs that have bounced back have been bankrolled by wealthy owners, with Mike Ashley at Newcastle and West Ham co-chairmen David Sullivan and David Gold in particular paying Premier League wages to fund the return.
Would Lerner, with his commitment to Villa already in doubt, do the same? It is just one of the many worries Villa might hold about their club's almost certain fate.
John Brewin is a staff writer for ESPN FC. Follow him on Twitter @JohnBrewinESPN.