Pep Guardiola causing managerial feeding frenzy is undignified at best
In the space of just two weeks, the world's two most outstanding managers made their positions public. First, Jose Mourinho responded to his dismissal at Chelsea by making it plain that he had no need of a sabbatical. He was immediately ready to return to work, according to a statement issued by his agents.
Within a couple of days, Louis van Gaal's position as Manchester United manager, Rafael Benitez's post at Real Madrid and Roberto Mancini's job at Internazionale were all under a greater degree of threat than they had been previously.
Not long after, Pep Guardiola ended months of speculation by confirming he would not be renewing his contract at Bayern Munich. We finally established why this week: the 44-year-old wants to coach in England, in the Premier League, to sample life in another country, to discover new cities and restaurants (interesting fact: 69 percent of all the restaurants in England are called Pizza Express).
Within a couple of days, Manuel Pellegrini's position at Manchester City seemed to be all but untenable. Poor old Van Gaal found himself confronted with yet another pretender to his throne. Chelsea's head had been turned, too. There was even speculation that Arsenal might finally have found someone who could test their seemingly unending loyalty to Arsene Wenger.
It was perfectly obvious what Mourinho was doing when he issued his statement. Forget the shallow code of ethics that managers tend to demand everyone follows but themselves: he wanted another job and this was his very public play to get one. It was a calculated decision, a set of weighted words designed to engineer another manager out of a job and him into one.
The irony, though, is that what Guardiola -- Mourinho's archrival and, in many people's eyes, his antithesis -- has done is no less ruthless. The Catalan has said he has several offers from England, certainly from the two Manchester clubs and Chelsea, possibly from Arsenal, but has yet to choose between them. He has not mentioned a sabbatical, not set aside time to decompress and recharge. He wants to start his latest challenge in the summer.
And to get what he wants, he has very deliberately set about creating a frenzy. He has not quite gone full LeBron and decided to announce his intentions on an hour-long television special, but he is not far off. There is something faintly undignified about the way he has handled the whole thing, which might be expected from a more brazen character like Mourinho but which is slightly surprising from Guardiola.
Consider the way Guardiola handled his last major career choice: leaving Barcelona. As December 2011 drew to a close, just after his team had beaten Santos 4-0 in the final of the Club World Cup, Guardiola informed team president Sandro Rosell that he "was seeing the end of his time" at the Nou Camp.
Rosell barely told a soul. There were rumours and questions, but it was kept quiet until April, when Guardiola informed his squad. A couple of days later, he confirmed it to the press, announcing that he had anointed his trusted assistant, the immensely popular Tito Vilanova, as his successor. Vilanova, beloved of the squad, was the obvious choice. It softened the blow for them and convinced anxious fans that the club was in safe hands.
Guardiola, meanwhile, was headed to New York for some time off. He needed a break. When the time was right, he would reveal where his career would take him next. He waited until January to confirm that, starting the following summer, he would be replacing the retiring Jupp Heynckes as Bayern manager.
From start to finish, the process was very Pep: considered, thoughtful, sensitive. Not so this time. Guardiola genuinely seems not to have made a decision -- if he has, he has not informed his family, all of whom are just as keen to see where he will end up as everyone else -- so instead he has started a potential bidding war between his four major suitors. In doing so, he has unsettled four of his peers. It feels just a little undignified.
That is certainly how Wenger has interpreted it. "Personally, I don't like the fact that the managers come out so early for what they will do," said the Arsenal coach in December. "It's not necessarily good for their own team, nor for the speculation about the managers who are going through a little bit of a difficult patch."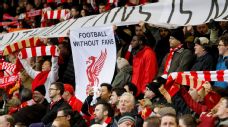 His has been a lone voice of criticism, though. Most are simply desperate to find out where Guardiola will end up, to see which club will be lucky enough to employ him. No fans are wondering whether they would want such a nakedly ambitious man in charge of their team, as many did with, for example, Mourinho.
All of which raises the question: would Guardiola have been criticised more fervently for the way he has handled this if he weren't so broadly admired?
He has always been cast as a purist, an intellectual, a visionary. He is seen as one of football's good guys. He tends to get an easy ride. When he walked away from Barcelona, nobody questioned whether he could handle the pressure. People also prefer to ignore his many lucrative links to Qatar, who reportedly want him to manage their national team in the 2022 World Cup.
Now, even in the middle of a storm he has brewed himself, the focus is very much on who would be lucky enough to have him, not whether the way he has gone about it is slightly cynical and self-serving.
Make no mistake: whichever club ends up with Guardiola will have exactly what they expect -- a brilliant manager, the best of his generation, and by all accounts an engaging, intelligent, charismatic person. They will be delighted. Everyone else might wonder, though, whether he could have done it a different way.
Rory Smith is a columnist for ESPN FC and The Times. Follow him on Twitter @RorySmithTimes.