A Jose Mourinho Manchester United would require a major rebuild
The scarves may have to be put back into storage for a little longer. Manchester United's victory against Swansea last week reduced the pressure on manager Louis van Gaal. The prospect of the Dutchman being replaced by his protege Jose Mourinho has receded a bit. The unofficial merchandise that was being sold outside Old Trafford for United's 0-0 draw with Chelsea, commissioned on the basis the Portuguese was bound to succeed Van Gaal, appears to have been produced both prematurely and badly.
The image on the scarves did not look particularly like Mourinho. The creator forgot that, while there is no 'I' in team, there is one in United, with the result that anyone silly enough to buy seemed to be supporting at team called 'Unted'.
And yet the prospect is intriguing. A Mourinho United team may not answer the crowd's calls to "attack, attack, attack", yet the probability is that it would be more successful. The Portuguese has won the domestic league title -- and sometimes plenty more -- in his second season in every job. Eighteen months into his time at Old Trafford, Van Gaal is unlikely to emulate his old assistant. And yet despite their shared past at Barcelona and the evidence that both are more cautious than adventurous, the likelihood is that Mourinho's methods would require very different personnel to Van Gaal's increasingly infamous philosophy.
Mourinho's track record of bringing short-term success means he can be branded a quick fix, but it probably would not be a cheap one. United have spent around £350 million since Sir Alex Ferguson retired in 2013. Appointing Mourinho would surely bring another expensive, extensive overhaul.
The reasons are twofold: There are too many within the current squad who scarcely seem his sort of players. There are several areas in which quintessential Mourinho footballers would have to be imported. Whereas Porto, with a weaker domestic league, and Real Madrid, rendered more prolific by Cristiano Ronaldo, had some shared characteristics, Mourinho's definitive teams were those he constructed in each of his spells at Stamford Bridge, plus his 2010 Champions League-winning Inter side. Each involved sales as well as signings. They were reshaped rapidly.
Juan Mata can vouch for that. When Mourinho returned to Chelsea in 2013, the Spaniard had won the club's player of the year award in successive seasons. He was dropped, then sold in the subsequent January. He was not direct enough for Mourinho's liking, nor a tackler in the mould of Oscar or Willian. Two years later, Mata is no quicker and no more renowned as ball-winner.
Mourinho has a capacity to marginalise those who either do not follow his tactical instructions, offer enough industry or make the most of their talent. None of that bodes well for Memphis Depay, if Mourinho is appointed. Mourinho's capacity to go through wingers at Stamford Bridge -- as Mata, Kevin De Bruyne, Andre Schurrle, Mohamed Salah and Juan Cuadrado can testify -- is scarcely auspicious either. The likelihood is that he would want to recruit a hard-running, defensively-diligent Willian type.
A manager whose finest sides eliminate errors tends not to appreciate players with obvious shortcomings. Van Gaal appreciates Daley Blind's distribution as a defender. The chances are that Mourinho would hone in on the Dutchman's lack of height and speed, just as he deemed David Luiz's adventurousness a problem. Mourinho has been willing to invest sizeable amounts of his transfer budget in centre-backs who combine assurance in possession, speed and reliability, whether Ricardo Carvalho, Lucio or last summer's target, John Stones. The chances are that he would do the same at Old Trafford.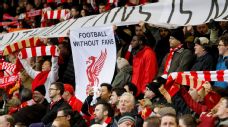 Mourinho's past shows he has cast aside full-backs with defensive deficiencies and Antonio Valencia has a track record of blundering as a right-back. He has rarely relocated wingers to the defence, so Ashley Young may not be required there. But, as Cesar Azpilicueta and William Gallas show, he is unafraid to use right-backs on the left. He does not share Van Gaal's obsessive interest in balance. It suggests, once again, that the left-footed Blind could suffer.
Van Gaal and Mourinho have very different demands of a midfielder. Their last encounter revealed as much. United had 70 percent of possession at Stamford Bridge in April. Chelsea won 1-0. Mourinho has never valued sterile domination in the way Van Gaal does. Michael Carrick and Bastian Schweinsteiger are not merely sideways passers, but they are not Mourinho players because each lacks pace. Even in his 37th year, Javier Zanetti boasted a better engine than either. Mourinho appreciates athleticism.
There is often a clear division of labour in Mourinho's midfields. His central players are either more constructive than Carrick and Schweinsteiger or more destructive than them. He was criticised in Madrid for fielding three defensive midfielders, but his best teams tend to have one as a cornerstone, whether Claude Makelele, Esteban Cambiasso or Nemanja Matic. They have to enable his teams to play without the ball.
Those who operate with it are charged with being productive, whether supplying goals in the quantities Frank Lampard did, or assists in the way Cesc Fabregas contributed last season. United's current midfielders offer too few of either. It is also notable that Mourinho has often appreciated a No. 10 who creates consistently, as Wesley Sneijder and Mesut Ozil did for him. Van Gaal has tried five players in that role without arrowing in on a preferred choice, even if his style of play scarcely helps.
Then there is the issue of Wayne Rooney, a thorny enough problem for Van Gaal. Mourinho tried to sign the Merseysider in 2013 but, tellingly, he did not in 2004. Two-and-a-half years ago, anyway, it had the feel of a pragmatic attempt to weaken a rival. Rooney is ever further from the archetypal Mourinho striker, neither as physical nor as prolific. He cannot stretch defences with his pace and nor is he a typical target man. In short, he is not Diego Costa, Diego Milito or Didier Drogba, Mourinho's past striking spearheads. Nor is Anthony Martial, though it is easier to envisage him, like Arjen Robben or Eden Hazard, being unleashed on a flank.
Given Mourinho's preference for a world-class goalkeeper and a commanding centre-back, David De Gea and Chris Smalling ought to have little to fear if Mourinho arrives. It is possible to imagine Luke Shaw, Phil Jones, Matteo Darmian, Morgan Schneiderlin and Ander Herrera having parts to play, too, even if some seem more logical squad players.
While it sometimes takes Mourinho three transfer windows to really mould his team, he has been swift to discard those who do not fit in his blueprint. He has a ruthlessness, a decisiveness and a willingness to spend. With United seemingly lacking equivalents of Costa, Matic and Willian, plus, to hark back to his earlier teams, Lampard, Sneijder and Carvalho, they look perhaps six players short of being a Mourinho team: a centre-forward, a No. 10, a winger, one if not two central midfielders and a centre-back. A revolution would be required.
Richard Jolly covers the Premier League and Champions League for ESPN FC. Twitter: @RichJolly.