Guus Hiddink a hero, Liverpool a villain after a fun Premier League weekend
It's 2016 and the first fixtures of the new year are complete. Iain Macintosh runs the rule over the Heroes and Villains of the weekend.
HEROES
There's something rather disappointing about Chelsea's recovery if you're a neutral fan but you can't deny the class with which they wrapped up Sunday's thumping 3-0 victory over Crystal Palace. John Terry was much better, Diego Costa was much better, Cesc Fabregas was much better and Willian was excellent as always. And they looked confident again. Guus Hiddink has had to tread carefully in a dressing room filled with fractured egos but he appears to be turning the ship around. It's surely too late for a European charge, but they do at least look to be pulling away from the relegation battle.
You can win games with super, showy saves but you can win titles with quiet, sustained excellence. Petr Cech has never been one for the cameras; indeed, his positioning and his awareness of angles is so well developed that he doesn't always have to make the Hollywood stops. But had it not been for Cech, Newcastle would have beaten Arsenal at the Emirates on Saturday. Steve McClaren's side offered an unsettlingly impressive display but just couldn't find a way past him. He is Arsenal's best goalkeeper since David Seaman and if the Gunners are to win the title, it will be because of 1-0 wins like this.
He is barely fit, vulnerable to injury and, by the 84th minute of his team's clash with Watford, he was visibly exhausted. But even in this state, Sergio Aguero is still one of the best strikers in the Premier League. How many other players would have the ability to cushion an angled header into the one part of the goal that was beyond Heurelho Gomes' aegis? Not many. How many players would have the presence of mind to know that a delicate touch would save the day? Even fewer. Man City's hopes of glory depend on keeping that man fit.
Wayne Rooney has been a regular visitor to the villains section this season and eyebrows were raised on Saturday morning when Steven Gerrard insisted to the UK media that the Manchester United man was still England's best striker heading toward Euro 2016. This column still isn't entirely won over by that argument but Gerrard's judgement was certainly vindicated by a delicious Rooney finish that secured all three points against Swansea in a 2-1 win. His back-heel flick was not the finish of a man who has lost faith in his own ability. A few more goals like that and perhaps United can turn their miserable run of form around.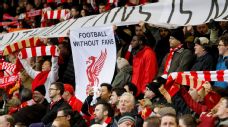 Speaking of England's best players ahead of Euro 2016, Roy Hodgson will have been rubbing his hands together with glee this weekend at the sight of Dele Alli in full flow in Sunday's 1-1 draw. To bring down Toby Alderweireld's long ball with his first touch and smash it past Everton's Tim Howard with his second was absolutely extraordinary. It was a world-class finish from someone who has only just stepped onto the world stage. Gerrard asked where the players were in the England camp who could inspire those around them. Well, that finish was pretty inspirational for starters.
VILLAINS
Look, Leicester. You're not just playing for you this season. You're playing for us. You're playing for all the supporters of the 86 teams that haven't been involved in a title race for more than a decade (if ever) and who had long since concluded that success was for other people. We've been battered by ceaseless predictability for years and you've been a beacon of hope for all of us. So when you're given a streaky penalty against Bournemouth, you put it away and you win the game as you're supposed to. Understand? Good. We shall say no more about it.
No wonder Jurgen Klopp was angry on Saturday afternoon. You will lose games in the Premier League -- it's part of life -- but you cannot lose them like that. The only positive to be taken from Liverpool's performance was that the 2-0 scoreline didn't accurately reflect West Ham's superiority. Klopp seems a positive, enthusiastic and generally happy sort of chap but if he'd exploded in rage, sealed any three Liverpool players in a barrel and kicked them into the Mersey on Saturday night, he'd have been entirely within his rights.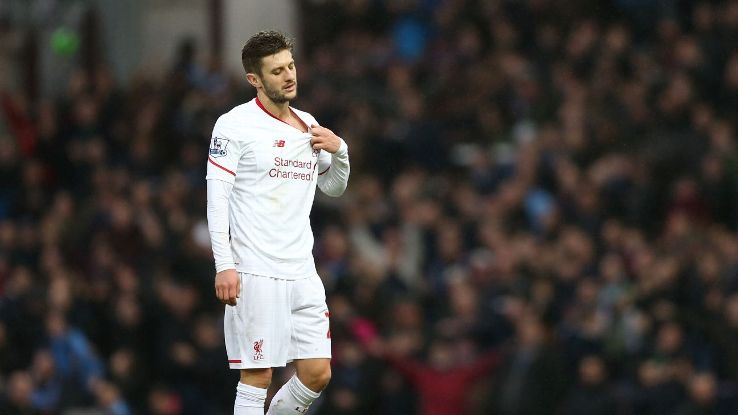 Southampton are slipping down the table and manager Ronaldo Koeman is fighting a war against indiscipline on two fronts. First Sadio Mane turned up late for a team meeting (amid rumours that his head has been turned by interest from Manchester United), and then Victor Wanyama was dismissed for two reckless challenges in a disappointing 1-0 defeat to Norwich. The Saints have been ravaged over recent years but they still have big players. The only problem is that some of them are not behaving accordingly.
Mark Hughes was furious and Stoke will appeal the dismissal, but Geoff Cameron is experienced enough to know what you can and can't get away with in the Premier League. And you definitely can't get away with cuffing people around the back of the neck, even when they've annoyed you. Claudio Yacob went down as if he'd been hit with a cricket bat but while youngsters can be forgiven for angry reactions, 30-year-old international footballers should be shrewd enough to exact their revenge when no one's looking.
That's it, Aston Villa. We're banishing you from Heroes and Villains. You're just too bad and you're taking up room that might otherwise be filled by more interesting entries. There's nothing interesting about perpetual uselessness. We don't entirely understand how you scored that goal on Saturday (of course, you went on to lose 3-1 at Sunderland) but we've theorised that there was a rip in the fabric of the multiverse and an alternative Aston Villa slipped into our world momentarily from a really abstract dimension where you're good at football. Begone. Go and think about what you've done and come back only when you're ready to say sorry.
Iain Macintosh covers the Premier League and Champions League for ESPN FC. Follow him on Twitter @IainMacintosh.