Eddie Howe leads Premier League heroes, Jurgen Klopp on villains' list
With another round of the 2015-16 Premier League season done and dusted, Iain Macintosh runs the rule over the Heroes and Villains of the weekend.
HEROES
Back in the summer, Bournemouth boss Eddie Howe must have looked at the fixture list for December and shivered. Chelsea away, then Manchester United at home. Even an optimist like him would never have expected to take six points from those two games. But just look what he has done. After a sticky start to life in the top flight, everyone howled for him to ditch the pretty stuff and make his football more cynical and pragmatic. He put his fingers in his ears and stuck to the plan, and all of a sudden, the Cherries have a real chance to stay up. Why should they fear anyone now?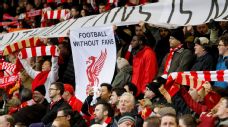 Howe is not the only manager with two improbable wins from his past two games. It looked as if time was running out for beleaguered former England boss Steve McClaren, but suddenly Newcastle United are powering out of the drop zone. Is it the thrill of playing in a domestically televised game (all four of Newcastle's wins this season have been screened live) or is it just a collective realisation from the players that you can't wander around scratching your bottom all afternoon and expect to stay in the Premier League? If Newcastle are to stay up, McClaren will hope it's the latter.
Not a bad week for Arsenal. Not bad at all. Let's be honest and say they've won three games that they were expected to win, but let's be equally honest and say that expectations haven't been too kind to Arsenal in recent years. Sometimes, it is enough simply to turn up and do what you're supposed to do. There certainly hasn't been enough of that from the big teams this season. As to whether a second-gear victory over a doomed Aston Villa side makes them title contenders, that's still unclear. We'll know far more next Monday when they take on Manchester City. Win that one and then we'll really see what they're like with expectations.
Odion Ighalo strikes again, and in doing so, he becomes the first Watford player to hit double figures in the top flight since 1987. The Hornets finished in the top 10 hat season, and if they carry on like this, they'll repeat the feat in 2016. Another win, this time away at Sunderland, lifted Quique Sanchez Flores' side to seventh place on Saturday night, nosebleed territory for a side most people expected to struggle. And who was their other hero? Goalkeeper Heurelho Gomes, who had a stinker recently and was swiftly and pointedly forgiven by his teammates. The spirit is good at Vicarage Road.
Once again, singling out only one Crystal Palace player after a successful weekend is a hard task. They defend well, they break quickly and they take their chances. They're a proper team. We could choose Yohan Cabaye, who engaged a cloaking device to slip in and score the winner vs. Southampton. We could plump for Wayne Hennessey, whose outrageous, one-handed save prevented Steven Davis from heading home an equaliser. But how could you ignore the wonderful Yannick Bolasie, whose mesmerising runs tortured Southampton all afternoon?
VILLAINS
Where do they go from here? Outclassed by Wolfsburg in midweek. Outclassed by Bournemouth at the weekend. Louis van Gaal's Manchester United are in miserable form. It is now five games without a win but this wretchedness stretches back further than that. United have beaten only three teams (West Bromwich Albion, Watford and CSKA Moscow) in their past 12 matches, and not one of those victories was convincing. The football is bad, the results are bad and after 18 months, it has becoming increasingly difficult to discern a long-term strategy.
Look, we like Jurgen Klopp in these parts. He's enthusiastic and he seems to mean well. But we're not sure about him orchestrating that jubilant, hand-in-hand mass salute to the Liverpool fans. It's nice that he wants to improve the relationship between the supporters and the players. It's nice that he wants to inculcate the Premier League with some of the Bundesliga's more heartwarming traditions. But this is Liverpool. This is Anfield. They have seen the best of the best there. You do not gleefully salute them when you salvage a point against West Bromwich bloody Albion.
Something's not quite right with Southampton. After a fine run of autumnal form saw them take 14 points from a possible 18, they've lost their way with Christmas approaching. Games against Stoke, Manchester City, Aston Villa and Crystal Palace have brought only a single point, and as a result, Ronald Koeman's side are sliding down the table. To have sold the players they have been forced to sell and to still be clear of a relegation battle is no mean feat, but expectations have risen on the South Coast and, to be frank, they expected more than this.
Alan Hutton is 31, has 49 international caps and has (with the exception of two brief loan spells) only ever played top-flight football. And yet he still seems to think that the best way to deal with Theo Walcott is to grab him with both hands and shove him off the ball directly in the line of sight of the referee. It really is a startling level of recklessness, and Villa could have done without it Sunday. They'd looked better in recent weeks, as if some confidence was slowly returning. Giving away a penalty inside the first 10 minutes certainly turned that around.
How did Tottenham manage to mess this up? They started so well against Newcastle at White Hart Lane, piling on the pressure in the first half, taking a lead and then holding onto it with what appeared to be great composure -- right up until midway through the second half when their batteries suddenly ran out. This wasn't the new-look Spurs. This was the same old Spursy Spurs. Of all the ways for Tottenham to lose their long unbeaten record, few would have expected them to lose it at home to the Magpies.
Iain Macintosh covers the Premier League and Champions League for ESPN FC. Follow him on Twitter @IainMacintosh.