Pellegrini and Van Gaal the Premier League's uncertain bosses
As we look ahead to 2016, our club bloggers were asked a simple question: Should you sack your manager, or stick by him and back him? For some, the answer was very simple. ...
Arsenal
James McNicholas: Arsenal's position in the Premier League makes Arsene Wenger's position secure for the time being, but failure to address the lack of midfield depth in the January transfer window could put him under renewed pressure
VERDICT: Save ... for now
---
Aston Villa
Kevin Hughes: Should Remi Garde keep Villa up it will be a brilliant achievement, but if not he deserves the chance to rebuild the team next season.
VERDICT: Save
---
Bournemouth
Steve Menary: Eddie Howe is without a doubt Bournemouth's greatest ever manager. It's impossible to imagine the club will ever have one this good or as well-liked, and if the club was stupid enough to sack him, there would probably be a riot.
VERDICT: Save
---
Chelsea
Mark Worrall: On the basis that Mourinho is a serial winner who wins trophies wherever he goes, if as anticipated the Portuguese gets another job in the Premier League, Chelsea's loss will be another team's gain -- and the decision to sack him will come back to haunt them.
VERDICT: Wrong to sack
---
Crystal Palace
Jim Daly: Palace have never been as entertaining or confident in the Premier League as they are under Alan Pardew right now and being a former player and cult hero makes it even more enjoyable.
VERDICT: Save
---
Everton
Luke O'Farrell: Roberto Martinez's job is safe for now but the immediate nature of the modern game will likely see questions asked if there is no tangible progress come May, be it European football or a piece of silverware.
VERDICT: Save ... for now
---
Leicester
Ben Jacobs: Claudio Ranieri is virtually assured of being named manager of the year. He's suddenly up there with Leicester's greatest managers and will surpass the achievements of Martin O'Neill if he can now guide the Foxes into Europe.
Verdict: Save
---
Liverpool
Dave Usher: Jurgen Klopp has made a great start and supporters' hopes are high that he can be the man to finally restore the Reds to former glories, but he won't be expected to achieve it overnight given the state of the club when he arrived.
Verdict: Save
---
Manchester City
Simon Curtis: It is perhaps only Pep Guardiola's immediate unavailability that is keeping Manuel Pellegrini from serious danger but many people expect a change in May.
VERDICT: Sack (in May)
---
Manchester United
Scott Patterson: The preferred scenario is to keep Van Gaal until the summer and replace him with Guardiola. If United can get a string of wins under their belt, which seems unlikely, Van Gaal should stay. If not, the club should look at replacing him with Jose Mourinho, not Ryan Giggs.
VERDICT: Sack
---
Newcastle United
Lee Ryder: The last thing Newcastle need is more uncertainty, so stick with Steve McClaren and give him a decent kitty to spend in the January transfer window.
VERDICT: Save
---
Norwich
Paddy Davitt: Alex Neil warned before a ball was kicked this season Norwich City would face a bumpy ride in their bid for Premier League survival, but the astute Scot remains the right man to guide them to safety.
VERDICT: Save
---
Southampton
Alex Crook: There is no question of Southampton sacking Ronald Koeman even if they do not achieve their aim of European qualification -- it is more likely the Dutchman will be poached by another club, especially if Saints sell more of his star players.
VERDICT: Save
---
Stoke
James Whittaker: After his incredible achievements in such a short space of time not only should the club continue to back Mark Hughes, but they should also do their absolute best to ensure he stays amid any potential interest from so-called bigger clubs.
VERDICT: Save
---
Sunderland
Colin Randall: Sam Allardyce has already shown he's a perfect fit for a notoriously tricky job, giving himself a decent chance of hauling Sunderland out of danger while also suggesting he'd be the ideal manager to lead them straight back to the Premier League if relegated.
VERDICT: Save
---
Swansea
Max Hicks: Garry Monk should have been sacked earlier than he was, while his successor will need time to get things right.
VERDICT: Sacking Monk was right
---
Tottenham
Ben Pearce: Mauricio Pochettino has brought unity, stability and a feel-good factor to Tottenham, so the focus is what they can achieve on the field. Can he lead them into the Champions League this season and possibly reach another cup final?
VERDICT: Save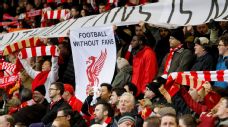 ---
Watford
Michael Moruzzi: Quique Flores is loved by everyone at Watford, having steered the team to eighth in the table and created an incredibly positive feeling at the club in a few months.
VERDICT: Save
---
West Brom
Matthew Evans: Tony Pulis has led West Brom to a comfortable mid-table position, and while the style of play may not be the best, it would be crazy to get rid of the Welshman who practically guarantees Premier League survival.
VERDICT: Save
---
West Ham
Peter Thorne: Slaven Bilic has the backing of the West Ham faithful as he has brought back the old style and created a credible Premier League team.
VERDICT: Save