Philippe Coutinho vs. Santi Cazorla: A battle of two Premier League gems
They were the best of the rest. When the nominees were named for the past season's PFA Player of the Year award, Philippe Coutinho sneaked onto the shortlist. The sixth spot could conceivably have gone Santi Cazorla's way instead. Each was enjoying an excellent year. Neither was a likely recipient of the honor. Coutinho's fate was to make up the numbers alongside the more favored five of David De Gea, Diego Costa, Harry Kane, Alexis Sanchez and eventual winner, Eden Hazard.
It should be uncontroversial to bracket both in the top 10 players of the 2014-15 Premier League campaign, yet they represent understated achievers. Neither has the status of a superstar. Each has outperformed more vaunted talents. When they meet Monday at the Emirates Stadium, it is as twin classy playmakers and quiet revolutionaries transforming English football with their technical gifts.
They had similar seasons last year, with each acquiring his best form after a December rethink and rejig. Coutinho was afforded a chance as a No. 10 when Liverpool switched to a 3-4-2-1, and he excelled as such against Arsenal in the 2-2 draw at Anfield. It was a doubly influential display. Indirectly, with the way he tormented Mathieu Flamini, he prompted Arsenal boss Arsene Wenger to pair Cazorla with Francis Coquelin later that month. Contrasting central midfielders then clicked, and their two clubs underwent a renaissance. The difference was while Liverpool's revival was built on sand, Arsenal's was constructed with a sounder foundation.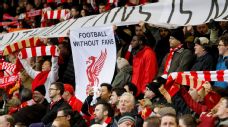 Each was a creative catalyst. They are separated by seven years, with the Spaniard the elder, but united in their ability to unlock a defence. They arrived in the same season, 2012-13, with Cazorla five months before Coutinho. They brought proof of English clubs' increasing ability to pluck attacking talents from the European continent, often for comparatively modest fees. The £15 million Cazorla cost was one of the biggest sums Arsenal had then paid; two years later, it has been dwarfed by the sums Mesut Ozil and Sanchez commanded, which allows the Spaniard to blend into the background of such discussions. The £8.5 million Brazilian is, remarkably, only the 14th most expensive signing Liverpool have made in Brendan Rodgers' three-year reign. He is the antithesis of those who have cost too much and accomplished too little.
Perhaps he is easily underestimated. Rodgers had toyed with signing the much less gifted Thomas Ince before Coutinho arrived. Inter Milan were certainly guilty of failing to recognize the talent they possessed. Malaga made no such mistake with Cazorla. Their error was running out of money, and their 2012 manager, Manuel Pellegrini, described selling him for £15 million as a "giveaway".
Yet his career path -- Villarreal, Malaga, austerity-era Arsenal -- shapes perceptions of Cazorla. Ozil and Sanchez are the North London Galacticos. Cazorla is forever seen as one of the supporting cast, shunted around the side to accommodate more glamorous imports. Coutinho won Liverpool's Player of the Year award the past season, but his was a comparatively low-profile brand of preeminence. The vast majority of Anfield headlines the past season centered around four players: Steven Gerrard, Daniel Sturridge, Raheem Sterling and Mario Balotelli.
It is a reflection of various factors: Coutinho, like Cazorla, seems to cause the minimum fuss. He lacks the magnetic attraction to controversy that Balotelli and Luis Suarez have displayed throughout their careers and Sterling in periods of his. Also, fundamentally, he is not English. An interest in our own can be parochial at times, and Cazorla is another who is sometimes overshadowed by locals, such as Jack Wilshere and Theo Walcott, whose contribution is less substantial than his own.
He has confounded expectations with his tenacious efforts at the base of the midfield. He has become one of Arsenal's big-game players, forever excelling at Wembley and showing a blend of discipline and incision in telling away displays the past season. Coutinho is Liverpool's resident big goal specialist; his strikes tend to be late, spectacular or crucial.
Yet these two provide problems for managers who have overloaded their squads with attack-minded players. Cazorla has rarely operated as a No. 10, probably his preferred role, since Ozil's arrival. It is where Coutinho is at his best too, but from Gerrard to Roberto Firmino via Sterling and Adam Lallana, Rodgers has had plenty of alternatives.
They are constants on their teams, yet they have already had their roles changed this season. Cazorla started as an outside left against West Ham before becoming a deep-lying playmaker for the trip to Crystal Palace. Coutinho was an inside-left at Stoke and, in name anyway, a right winger against Bournemouth, even if his was a David Silva-esque interpretation of the duties. He roamed infield, identifying pockets of space.
There have been suggestions that, like Cazorla, Coutinho could eventually settle into playing a deeper role. The Spaniard's reinvention seemed to come from necessity, rather than design, at a point when Mikel Arteta, Aaron Ramsey and Wilshere were all injured. Wenger might have stumbled on a masterstroke.
Arsenal have won 18 of the 24 games in which Cazorla and Coquelin were paired in the middle of midfield, with the experienced Spaniard and young Frenchman each providing the qualities the other lacks. It made it all the odder when they were separated for the home defeat to West Ham. It is no coincidence that when they were reunited at Selhurst Park, Arsenal returned to winning ways.
It is to Cazorla's credit that despite being shifted further from goal, he has remained productive. His penalty-taking is a reason he is more prolific than Coutinho, but his tally of 11 top-flight assists the past season was bettered only by Cesc Fabregas. With his telling set pieces and ability to split defences with a pass, Cazorla has become the closest thing to Andrea Pirlo in the Premier League. He makes for an unlikely central midfielder in a division more accustomed to physical powerhouses, just as Coutinho's fondness for lurking between the lines makes him elusive to those trapped in the tight confines imposed by a 4-4-2.
Because Cazorla now plays in front of the back four, and Coutinho, wherever his starting berth, will wander into space behind Christian Benteke, each will be in the other's territory in Monday's meeting. Arsenal versus Liverpool might come down to a question of which of these unfussy gems exerts more influence. It will be a battle of beautiful players.
Richard Jolly covers the Premier League and Champions League for ESPN FC. Twitter: @RichJolly.