Newcastle's David Carney returns home to Sydney FC in A-League
Former Socceroo David Carney has re-joined Sydney FC from A-League rivals Newcastle Jets.
Carney, 32, was part of Sydney's inaugural championship win in the 2005-06 season, scoring seven goals in 38 appearances between 2005 to 2007.
Having spent a large part of his career across various European leagues and also Major League Soccer with the New York Red Bulls, Carney returned to Australia in 2014 to sign for the Jets.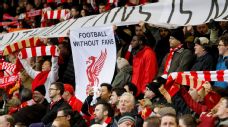 Carney will join the squad immediately and will be available for Sydney's trip to Adelaide United on Friday.
"It feels great to be coming home," he said. "Sydney FC is a huge club and we have a great chance of winning silverware this season.
"I spent a fantastic two years here when the A-League started and I had a great relationship with fans who were amazing so I'm really looking forward to coming back.
"It's an exciting time for the club with the AFC Champions League just around the corner and with the talent we have in the squad I'm confident we can have a successful few months."
One man who is pleased to have Carney at Sydney is head coach Graham Arnold who worked with the player during his days as Socceroos coach.
"I've worked with David at national team level and he has a lot of ability," said the Sky Blues coach. "He will be a very good addition to our squad coming into this busy period, especially going into the last 10 games of the A-League season and heading into our AFC Champions League campaign.
"He gives us another attacking option, he is a creative player and very good in one on one situations, and I look forward to working with him again.
"He is Sydney born and bred and was a fan favourite during his first spell with the club, and I'm confident he will be a success again."
The new Sydney FC player was also quick to thank his previous club Jets and their passionate set of fans.
"I enjoyed my time with the Jets and in particular with the fans who were brilliant but now I'm happy to be home," said Carney.
Carney has played for 13 different clubs in a career dating back to 2002. He was part of the Everton youth setup where he played alongside England star striker Wayne Rooney at the 2002 FA Youth Cup final.