Melbourne City on the rise, Perth sign Taggart and Lowry for A-League
Have we seen the emergence of a new A-League title favourite? Round 17 will no doubt reveal more about Melbourne City's credentials.
Here are five things to watch over the coming week:
1. Fornaroli and City setting the standard
Melbourne City were irresistible in their 3-1 defeat of Wellington Phoenix last start, indicating the club is poised to finally deliver on its potential of becoming a powerhouse in Australian football and, eventually, on the regional front.
Striker Bruno Fornaroli scored his 13th goal of the season against Wellington, while his partner-in-crime Harry Novillo bagged a brace. There is mounting evidence to suggest that Fornaroli is fast becoming one of the best imports the A-League has seen over the past decade. He needs only longevity to go with his high-quality performances to take that crown.
Added to that, star midfielder Aaron Mooy is thriving in the 3-5-2 formation which John van't Schip has implemented, while Michael Zullo and Ivan Franjic --both returning from serious injuries -- out wide will continue to add thrust as the season develops.
Perhaps most telling, though, is that City have released marquee player Robert Koren, who struggled with fitness since signing in 2014. This opens the way for City to bring in just about any player they please, and with the riches at their disposal, there is every reason to believe they could land another significant player in the near future.
City's top-of-the-table clash with Western Sydney Wanderers is not to be missed, and will offer the Victorian club the chance to prove they are ready for silverware.
2. Another league of haves and have-nots
The A-League is now clearly split, and in more ways than one. The top six spots have virtually been decided following Adelaide's 4-1 mauling of Brisbane Roar last Friday, meaning the race for finals series spots is all but over. A Reds win over equal-seventh placed Newcastle this coming Sunday would provide confirmation.
Perhaps more than this, though, the current standings tell the story of the direction in which the A-League is heading. Clubs from the major metropolitan areas of Sydney, Melbourne, Brisbane and Adelaide all have greater resources to draw from, and that is beginning to show in more consistent results.
Though the league's tight salary cap keeps something of a lid on growth, new concessions to these restrictions are making clear the divide across the country. The long-term impact this could have on the A-League is extreme and, unless innovative new salary cap measures are brought into play, this trend will continue toward a lopsided competition.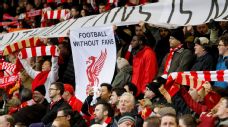 3. Patience the key to worthwhile investment
There are a handful of business people from China currently weighing up potential purchases of A-League clubs, with the Newcastle Jets, who are without a owner, and rudderless Central Coast Mariners top of the shopping list.
China has a lot to gain from investing in Australian football, with the recent success of the Socceroos a key factor. Indeed, Chinese Super League clubs have been busy for some time, signing some of Australia's best talent such as Tim Cahill and, more recently, Trent Sainsbury.
However, despite the promise of wealth -- something the game sorely lacks in Australia at present -- Football Federation Australia would be wise to be patient in this circumstance. Such investment would only prove valuable in the growth of Australian football if it is done with a long-term vision in mind. Quick fixes are not the answer.
Though the wait will pain fans of clubs such as Newcastle and Central Coast -- who face the equally-dishevelled Wellington Phoenix this weekend -- the stakes are simply too high to risk.
4. Duo return home to Perth
Perth Glory have finalised two strong signings this week, with former Fulham striker Adam Taggart and ex-Birmingham City defender Shane Lowry both opting to return home.
Keeping local talent in Western Australia has long been an issue for the Glory, who will hope this is a sign of a changing tide. Both players will be hungry for success while playing in front of their hometown supporters.
Though Taggart will be unable to play for Perth until next season, having already been registered for two clubs this term, Lowry is in contention for a spot in this Saturday's clash against in-form Melbourne Victory.
5. Big Blue creates questions
"Let's be honest, it was one team trying to win and one team trying not to lose," Melbourne Victory coach Kevin Muscat grumbled to Fox Sports after his side claimed a narrow 1-0 win over rivals Sydney FC at the weekend.
"Victory are a very good counter-attack team," Sky Blues boss Graham Arnold retorted on Fox Sports. "They don't build up anymore. Their front four are waiting and waiting for a mistake from the opposition. Like the own goal they got."
Though their post-game conflict generated plenty of drama, surely both managers would feel most restless after seeing City and Western Sydney win comfortably while they had to slug it out.
Melbourne Victory and Sydney FC were the two hot favourites heading into the season, but must find more in attack if they are to topple the three clubs in front of them on the table. This is particularly true for Sydney, who face third-placed Brisbane at home in a crucial fixture this Saturday.
Rob Brooks writes about Australian football and the A-League for ESPN FC. Follow him on Twitter: @RobNJBrooks