Francesco Totti as motivated as ever
Francesco Totti says he is enjoying the game less now than earlier in his career ahead of his 23rd season as a Roma player, but insists he remains as motivated as ever.
- Roma profit from transfer strategy
Totti, 37, reflected on his career so far in an interview with the club's new radio station RomaRadio, while also looking ahead to what the 2014-15 campaign might bring.
Much has changed in over two decades as a professional footballer, but the former Italy international has vowed to carry on playing for as long as his love of the game continues.
"Unfortunately I'm getting older, but football remains everything to me," he said. "It's my passion; my enjoyment.
"It used to be more so than it is now. It's more physical and less technical now and I used to enjoy myself more, but I've always got my desire, otherwise I wouldn't be here.
"I'm desperate to play and when I no longer feel this desire, then I'll be the first to step aside. In 23 years, I think I've seen it all. I could write a book, and maybe I will do."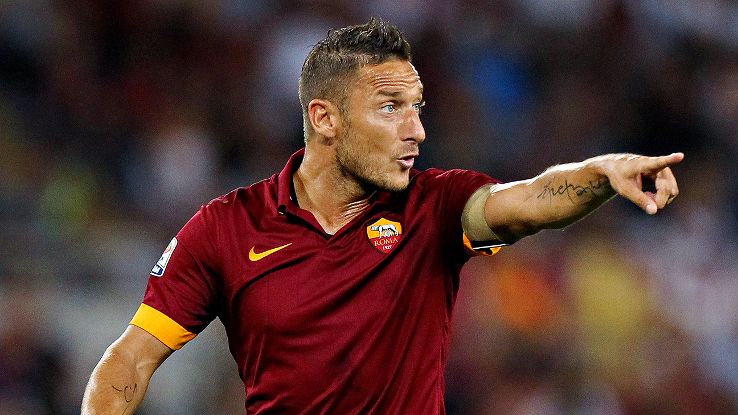 Totti hopes the final chapter in that book will be a positive one and praises Roma coach Rudi Garcia for the impact he has had since taking charge of the club last summer.
The Giallorossi finished sixth in the 2012-13 campaign but Garcia took the side up to second last season.
"He's a great person," Totti said. "He wants to do well and let's hope we can do so together. He did a great job in turning around what was a difficult situation, understanding immediately what the atmosphere was like here.
"My expectations are high and I hope we can repeat what we did last season. We want to do great, positive things, even if it's not going to be easy."