Arsene Wenger happy as Arsenal show they can 'dig deep' even with tired legs
Arsene Wenger put Arsenal's lacklustre performance against Newcastle down to tired legs from the busy Christmas period but said the 1-0 win showed his team "can dig deep as well when it's needed."
Laurent Koscielny gave Arsenal the victory when he scored from close range midway through the second half, but it was relegation-battling Newcastle that had created the better chances until then in the downpour at Emirates Stadium.
The win put Arsenal two points clear atop the table after Leicester were held to a 0-0 draw by Swansea, but Wenger knows the Gunners will have to play better than this in order to stay there.

Arsenal
Newcastle United
Game Details
"It was hard work. But we prepared ourselves mentally to work hard and to earn the right to win the hard way," Wenger said.
"We were not at our best today, we know that, and we had to dig deep. But we can dig deep as well when it is needed."
It was Arsenal's third win in four games over the holiday period despite Wenger being unable to rotate his squad much because of injuries.
"We have given a lot over Christmas. We knew nine points would be acceptable or even good in this period," Wenger said. "To not drop points after the way we played today helped. Let's focus on the fact we are in a strong position."
Arsenal again had Petr Cech to thank for keeping another clean sheet -- adding to the goalkeeper's newly set Premier League record -- as he made a number of saves to deny the visitors. The best one came early in the second half when he blocked midfielder Georginio Wijnaldum's effort.
"He helped us again today, and in a very convincing way," Wenger said of the Czech Republic goalkeeper. "On top of that, he's reassuring, he's calm, he has absolutely had a top, top performance again today."
While Mesut Ozil and Olivier Giroud were kept in check by Newcastle, Arsenal were bailed out by Koscielny who was on hand for a scrappy goal in the 72nd minute.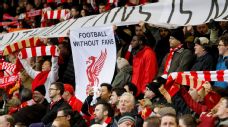 Ozil's corner was headed toward goal by Giroud with the striker's second effort, and the French defender was on hand to slot the ball past Rob Elliot.
"That tells you how difficult my job is, because I played Gabriel at the start of the week against Bournemouth and he scored," Wenger said. "So basically he should have started again. But today I played Koscielny, and he scored.
"So our recent goals come from the centre-backs, and that's good because you need to score between six and 10 goals from set pieces if you want to be at the front of the league."
It was the third game in succession in which the Newcastle have drawn a blank but boss Steve McClaren believes that will be addressed -- adding that the club were likely to do some business in the transfer window.
"We need to work hard in training and be more ruthless in front of goal," he said. "The goals will come. January has come and we will have a discussion about that -- we are working hard behind the scenes."