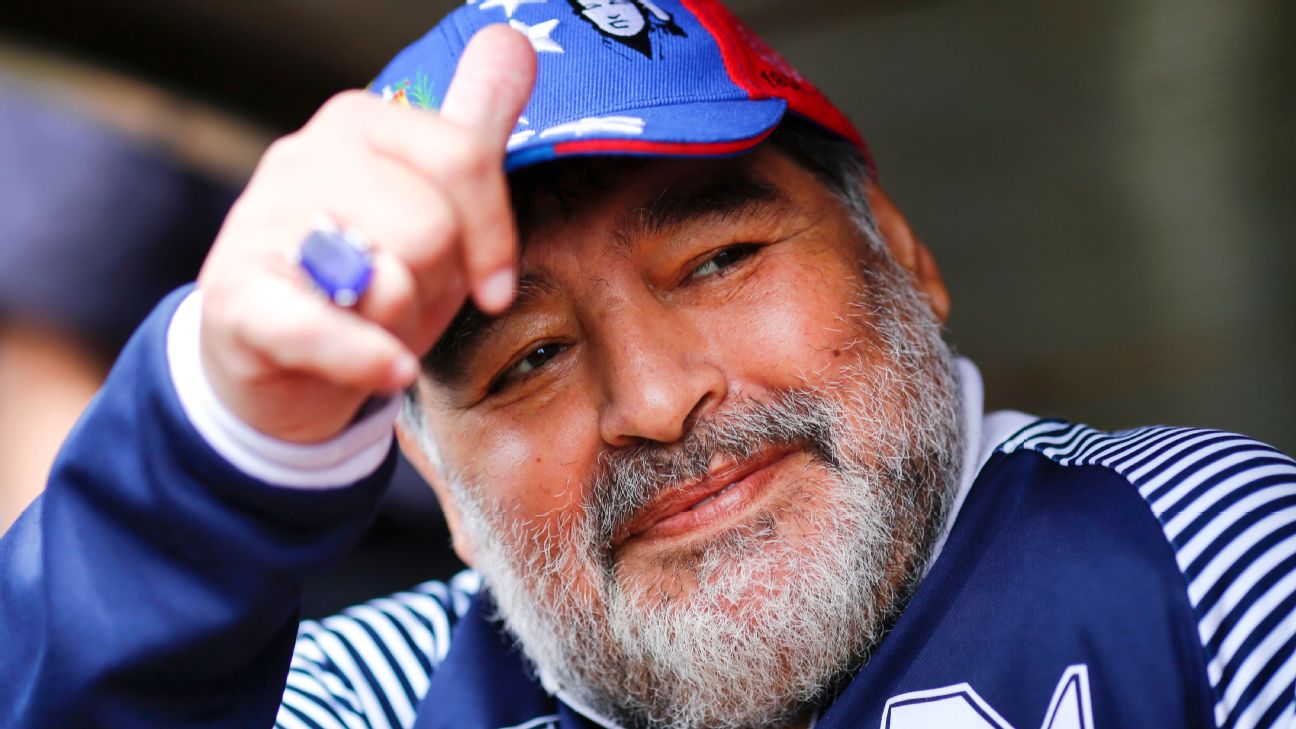 Diego Maradona decided to stay on as coach of Argentine club Gimnasia y Esgrima in a surprising about turn on Thursday, two days after saying he was leaving his job at the struggling first division side.
His lawyer Matias Morla told a news conference the former World Cup winner changed his mind after the candidates for club president agree to put their differences aside ahead of Saturday's election.
The announcement prompted an outpouring of emotion from fans, many of whom turned up at the club...