Paolo Maldini: No Paris Saint-Germain offer despite discussions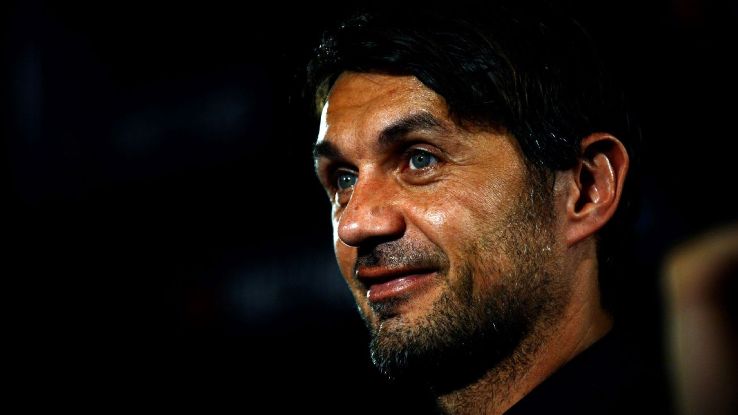 Paolo Maldini has told RMC he held talks with Paris Saint-Germain president Nasser Al-Khelaifi "several times" but could not agree on a role at the club.
Former AC Milan and Italy defender Maldini wants to return to the game but has ruled out working for any other Italian club.
"I've spoken to the [PSG] president several times," he said. "I've even been to see some of their games. But we've not managed to get to a genuine, precise offer."
Maldini, who won the Champions League five times as a player, said he believed it would be difficult for PSG to lift the trophy because of the nature of Ligue 1.
"PSG's problem is that they don't have matches with the same intensity that you get in the Champions League," he said.
"They are not used to facing top teams and having strong opponents. As a result, they are not entirely ready when they have to play the big games in the Champions League."
But Maldini praised countryman Marco Verratti for his performances in the PSG midfield, saying: "He's a player like [Andrea] Pirlo, who can play it short and play it long and, while he may not have such a physical presence, he still makes his presence felt.
"He takes risks and plays. I really like him a lot. But it's PSG's problem that they really only have that one player [Verratti] who I would take if I were at Barcelona or Inter Milan and was looking to improve my midfield."
Ben Gladwell reports on Serie A, the Italian national team and the Bundesliga for ESPN FC, UEFA and the Press Association. @UEFAcomBenG.